Logitech H800 wireless headset
Our best and most versatile headset, literally indispensable for mobile device owners, computer users and gamers.
FREEDOM OF WIRELESS CONNECTION FOR ALL YOUR DEVICES
The H800 is equipped with a USB nano-receiver for computers and Bluetooth® technology for smartphones, tablets and Bluetooth compatible computers. Easily connect and switch between devices without being disturbed by cables. When you need to talk to clients or members of your team, you can easily adjust the microphone holder to the ideal position.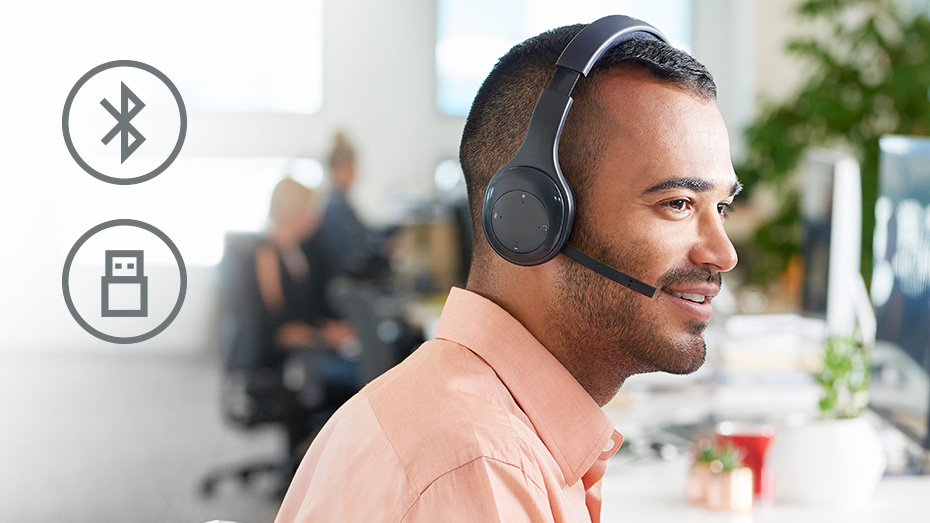 BLUETOOTH WIRELESS HEADSET
Pair with any Bluetooth-compatible device or insert a simple nano receiver into the USB-A port and move freely at a distance of up to 12 m (40 feet) from the connected device. The rechargeable battery provides six hours of wireless sound without interruption.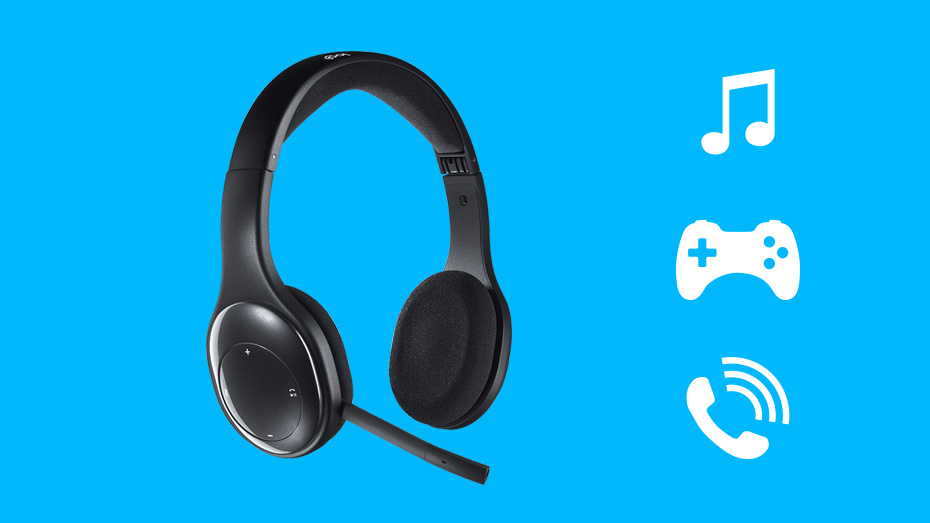 RICH HIGH DEFINITION STEREO SOUND
Laser-optimized transducers and integrated equalizer reduce distortion to a minimum. Enjoy rich, crystal-clear, digital sound that lets you recognize even the subtlest tones for being completely immersed in music, games and calls.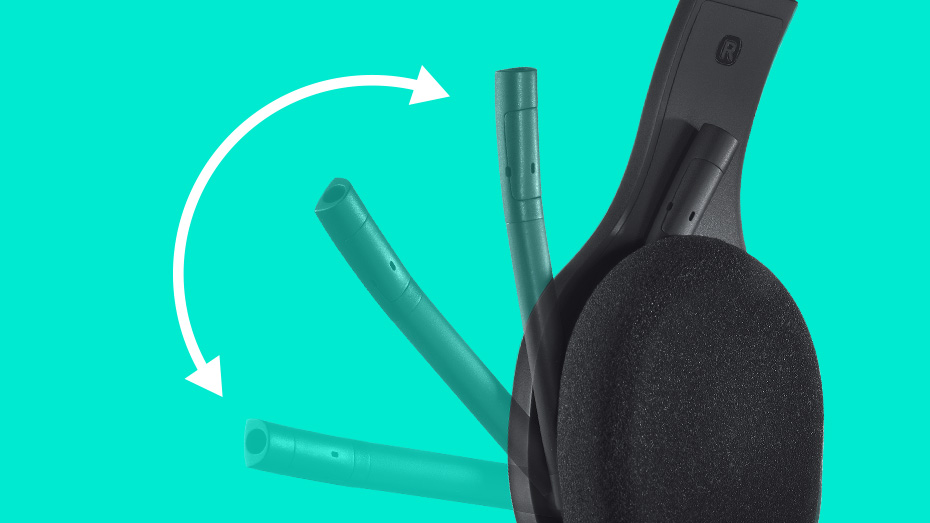 NOISE REDUCTION MICROPHONE
The microphone can be flexibly positioned for better voice pickup and noise cancellation. And when you're not using the bracket on the right, just lower it to the headset.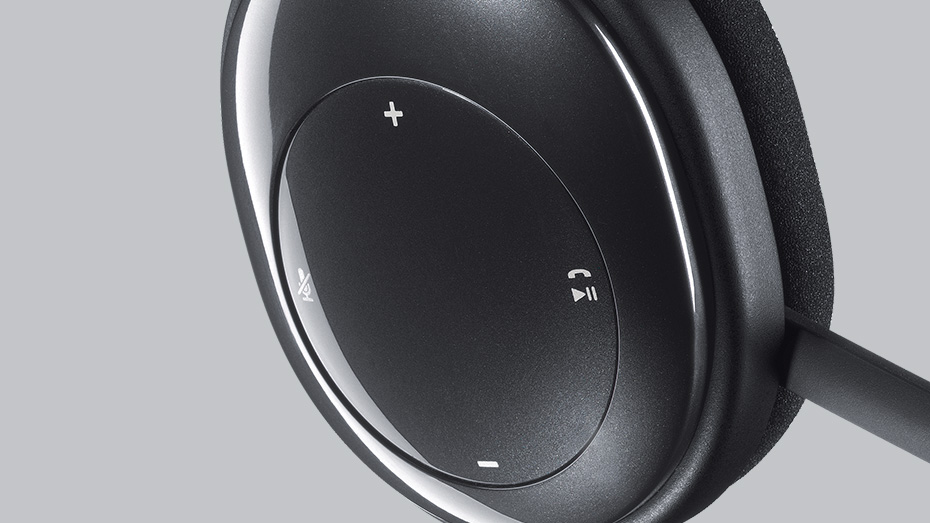 Adjust the volume, mute the sound, control calls, switch songs / repeat play, and select devices using the full set of controls located on the right earpiece. Control incoming calls and entertainment without interruption. When you are travelling, you can store the nano receiver in the space at the bottom of the left earpiece.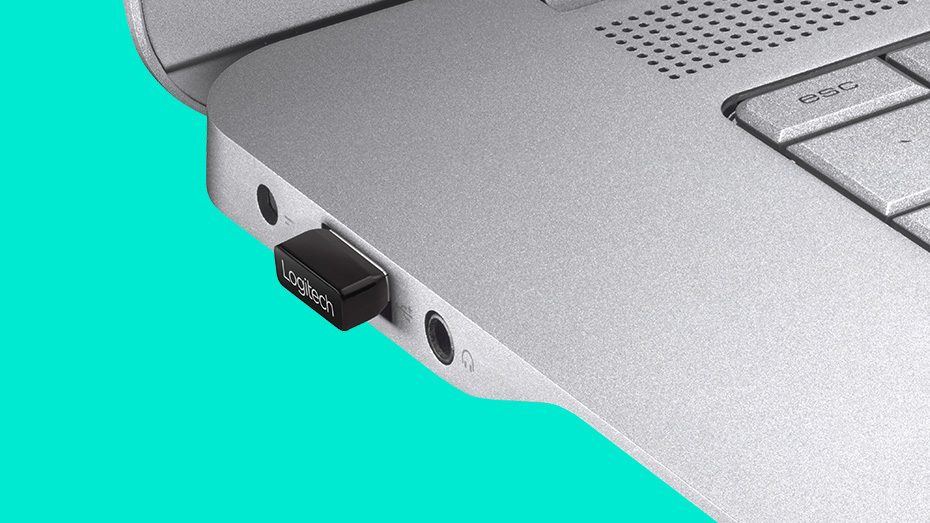 USB-A + BLUETOOTH RECEIVER
Simply plug the USB-A nano-receiver into a USB-A port on your computer or pair it with a Bluetooth-compatible smartphone, computer or tablet. The set can be charged using the included USB-A cable; you can also easily talk while charging. Enjoy up to six hours of wireless audio for all your calls, music or games.